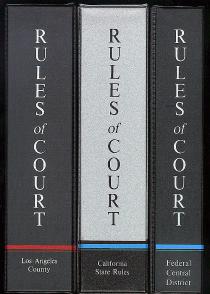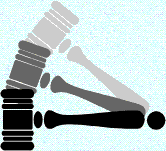 Our Rules of Court subscription service gives you the Rules of Court you've always wanted. It features the most concise and accurate format on the market. Plus, it's easily afforded. Dollar for dollar, no other service comes even close. Since the books are updated immediately upon receipt of revisions from the court, you are always on top of the law. The attractive binders are easy to update; there is no need to decipher lengthy instructions sheets -- just replace the entire section! Each section is individually bound and paginated.
Metropolitan News-Enterprise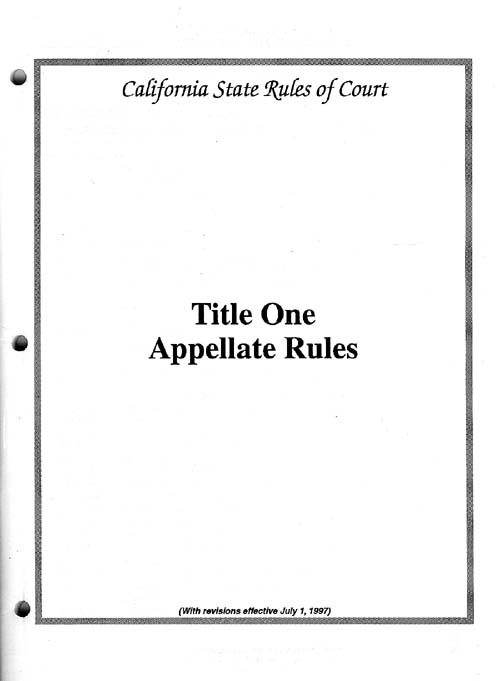 1. EASY
Our Rules of Court service is unsurpassed. The rules are published in booklets, placed in binders.
If, for example, there were amendments to the Appellate Rules of the State Rules of Court, the booklet containing the Appellate Rules would be reprinted and sent to you. You would SIMPLY REPLACE the Appellate Rules section in its entirety.
2. CONVENIENT
When anything changes, the entire booklet is replaced. That's considerably more convenient than finding and removing individual pages and replacing them.
3. AFFORDABLE
Subscription price for most counties, including all updates for one year, is $55.00 plus tax. Booklets are also sold separately at nominal charges.
4. QUALITY SUPPORT
Our staff is available to answer any question concerning court rules.
Click on Map For Subscription Contents
---
<! -- Image Map -->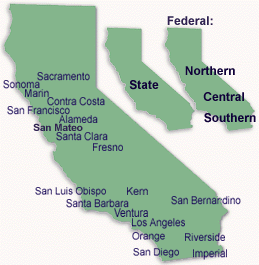 Click Here If Your Browser Does Not Work With Image Mapping.

The Rules of Court service is provided by the newspaper that brings its readers news of law and the courts, as well as government, politics, health, and other topics of general interest.
CLICK ON ICON FOR INFORMATION ON THE NEWSPAPER YOU'LL WANT TO READ:

For the Metropolitan News-Enterprise Homepage (under construction) click here:



---
For photos from Metropolitan News-Enterprise "Person of the Year" dinners, click here



---

To enter the LawZone, with links of especial interest to Southern California lawyers and judges, click here: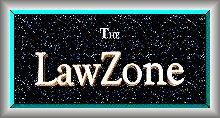 ---

(c) Entire site copyrighted 1997-2022, Metropolitan News Company. All Rights Reserved.